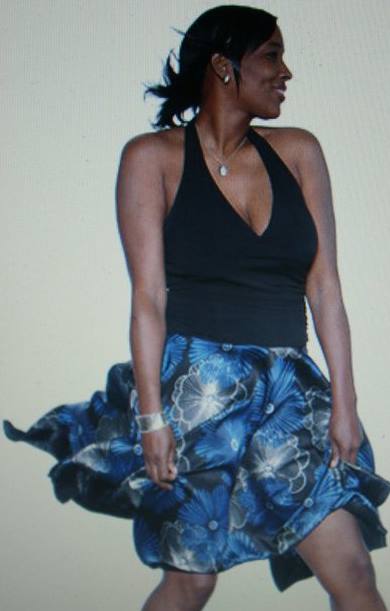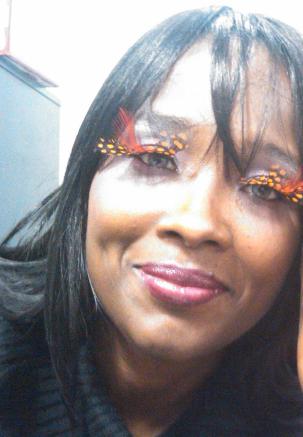 Michelle Murray is a native Texan. She is a combat Veteran of the United States Army. She is a graduate of the US Army's PATRIOT Missile Maintainer/Operator course, The US Army Primary Leadership Development Course, The US Army Basic Non Commissioned Officer Course, The US Army's Combat Lifesaver Course, The US Army's Field Sanitation Course, U S Army's Sling Load Inspector Course; US Army's Combatives Levels 1 and 2, as well as the Combatives Instructor course. She has held duties in Retention, Physical Security, Plans and Operations, Intelligence, EEO and Training.
Michelle's assignments as an Air Defense Soldier also include being a Section Chief, Platoon Sergeant, S2 (Intelligence) Non Commissioned Officer In Charge (NCOIC) during Operation Iraqi Freedom I, S3 NCOIC (Plans and Operations); test candidate for the Stinger Missile program when consideration was given to opening it up to women, and one of the only Air Defense Artillery female Soldiers to ever jump with the Golden Knights.
She has been stationed at or deployed to the following locations: Fort Jackson, South Carolina; Fort Leonard Wood, Missouri; Fort Bliss, Texas; Hanau, Germany; Rhiyadh, Saudi Arabia Dharan, Saudi Arabia; Al Karj, Saudi Arabia; Talil Airfield, Iraq; Al Jaber, Kuwait; Camp Arifjan, Kuwait; and Camp Doha, Kuwait. She served with various units including 108th ADA Brigade in 2-43 ADA, 11th ADA Brigade in 3-43 ADA where she was in Bravo Battery 3-43, as well as Headquarters Battery 3-43; She served in 69th ADA Brigade, in both Alpha and Headquarters 5-7 ADA; Bravo Battery 1-44 ADA; Headquarters Battery 1-44 ADA; ARCENT-SA; She served as the Brigade Adjutant for the world's largest Air Defense Brigade, the 11th Air Defense Artillery Brigade.
Prior to a career in the United States Army, Michelle was a member of the Ft Worth Police Department's Weed and Seed Division, an arm of the federal drug task force of the same name. She had the pleasure of also being a part of the department's Kid's Code Blue Program, a program which helped rehabilitate juvenile offenders and provide opportunities to at-risk youth. Additionally, a fun fact is that she mentored thousands of elementary aged children while working as the mascot McGruff the crime dog.
Michelle is currently a novelist, screenwriter, producer, model and actress who loves the outdoors, her son and her three cats. She enjoys hobbies that include: SCUBA Diving, camping, hiking, horse-back riding, a few sports, and extensive travel.
Her most recent novels are available in both e-book and traditional formats, published by Book Patch Publishers. Just hit the button below to check them out! She currently serves as writer and Executive Producer for "Mendacity," as well as writer for Blogtalkradio's "The Kendal Murray Show," and her own talk radio program "Chelle's Three Cents."
Michelle's resume credits also include Fox's The Cleaning Lady,Will Smith's Netflix movie "Bright", and Season One, Episode 13 of the CBS show "Man With a Plan," "Crazy Ones," with Robin Williams and "The Mentalist." Her dramas are sprinkled with just the right amount of comedy, and her comedies have just a dash of drama to keep audiences captivated.
Michelle is a certified Life Coach, with specialization in NLP (Neuro-linguistic Programming Techniques, and REBT (Rational Emotive Behavioral Techniques) Mindset coaching. She truly helps her clients empower their beliefs and have (or take back) control of their lives
Also of note, Michelle was the 2019 Ms. North Hollywood title holder for the Ms. California Plus Pageant, and the 2023 Miss California Queen of Charity title holder. She is a Rotarian, and avid community volunteer. Michelle holds a Bachelor degree in Entertainment Business and a Master of Fine Arts degree in Creative Writing. She is currently pursuing her Doctorate.
Chelle's Three Cents Blog
In addition to Michelle's podcast where she discusses spirituality, Veteran issues, politics and more, she has a weekly blog. Click the button below to check it out!
© Copyright 2021 KMP Entertainment